Due to COVID-19 restrictions some meeting capacities may differ please check with the hotel for specifics.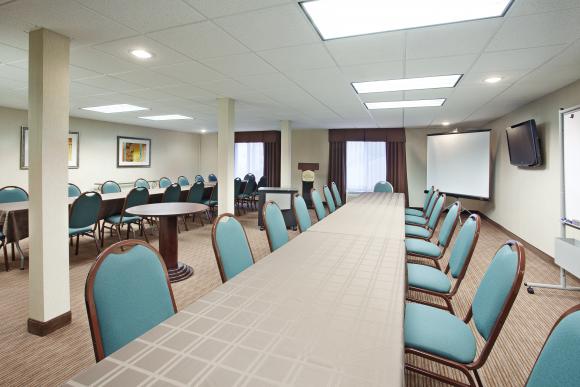 Our Riveria Room is available for groups and meetings, comfortably seating 30 people. The room offers a dual lighting system with dimming capability, air conditioning, and two windows. Equipment available includes a 42" HDTV, DVD player, podium, projector and screen, whiteboard easel and/or flip charts. The room is conveniently located on the second floor next to the elevator and adjacent to the public restrooms, snack vending machines and ice. Refreshments are available upon request, please ask our staff for pricing when inquiring about the room availability and they will be happy to assist you.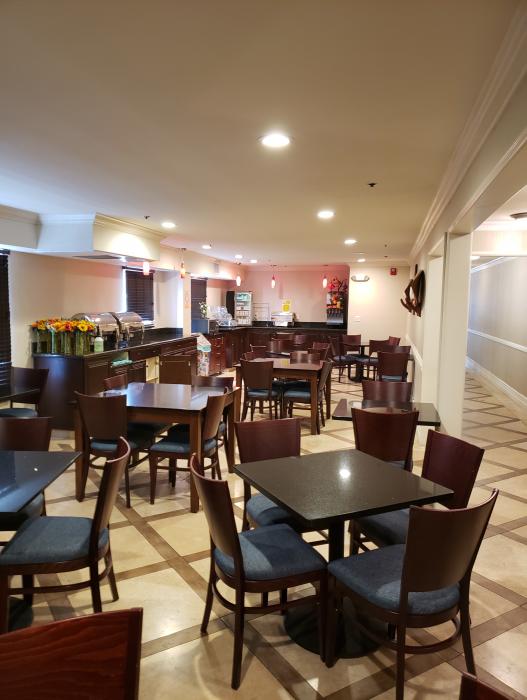 The breakfast room may be used as a semi-private meeting room after 12:00pm and can seat up to 28 people. Please ask our staff about available equipment or refreshments at the time of inquiry.
Banquet and Wedding Planning
The Marina Shores Hotel does not offer a wedding planner or banquet facilities but our Director of Marketing, Groups, and Meetings will be happy to offer limited assistance for guest inquiries. We may be able to connect you with a local caterer or facility that meets your requirements. Contact the hotel directly for more information.